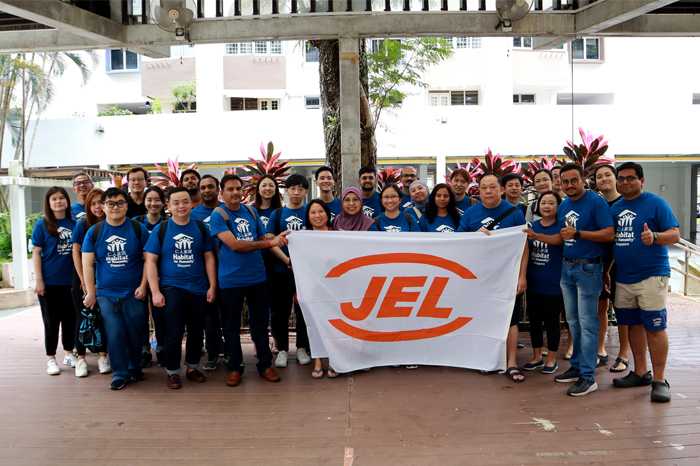 Behind the glamour of Singapore, there are many homes that do not have a decent living condition. Often, many of these homeowners have health or mobility issues which makes caring for their homes difficult. As such, on 10 January, 29 of our colleagues volunteered with Habitat for Humanity Singapore under the Project HomeWorks Program to improve the living conditions of five homeowners.
Through the sessions, our volunteers had the chance to interact with the homeowners – all of whom were friendly, some humorous and some even offered sage advice.
While the tasks were physically demanding, it was delightful to meet these homeowners and we hope that our effort has helped them attain a home that is safe, sanitary, and dignified.