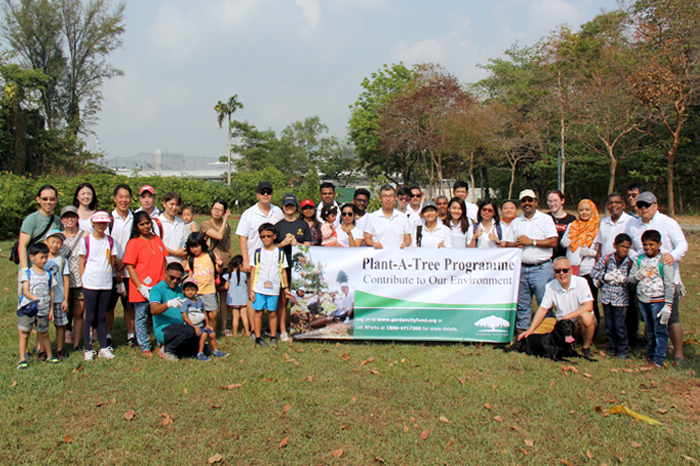 As part of JEL's environmental sustainability efforts, we are participating in city greening through the Plant-A-Tree program by the National Parks Board of Singapore.
We aim to plant 50 trees by 2021 in celebration of our 50th anniversary. Over 30 employees, together with their family members, planted the first 14 trees at East Coast Park, Singapore on 28 September 2019.
After gathering at the park, the organiser demonstrated the steps to plant the trees and briefed us on the safety precautions. Each group was given gloves, planting equipment and a watering can of water. From digging to moving and planting the heavy trees, it was tough work for everyone, especially the children. However, everyone enjoyed the meaningful event tremendously. Many expressed their appreciation for the opportunity to give life and contribute to the environment.
The day concluded with a trip to Canopy Park at Jewel Changi organised by SRC. The staff and their family relished the stroll along the creative indoor garden trails.
We look forward to the next tree-planting session next year.