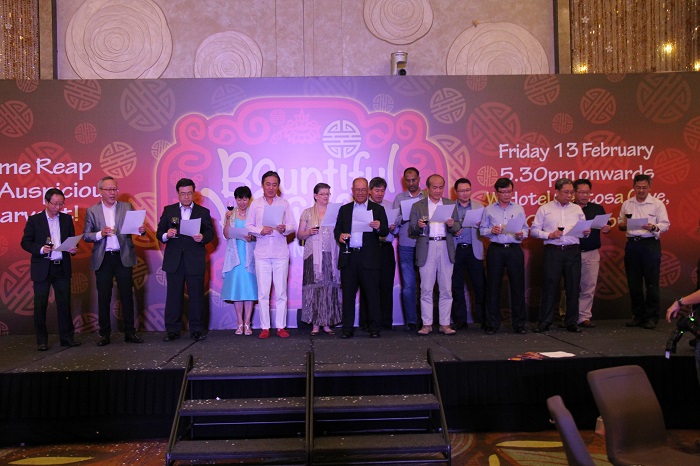 The Annual JEL Staff Party was held at the W Hotel Sentosa Cove on 13 February 2015. The theme for the party was "Bountiful Harvest".
Everybody dressed elegantly for the occasion, as a special prize would be awarded to the "best
dressed" male and female. At the pre-dinner reception, staff were entertained with activities such as live photo printing, Chinese paper cutting and Chinese calligraphy. Guests and staff were welcomed by our very own God of Wealth who gave gold coins to all.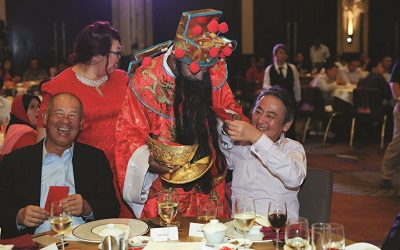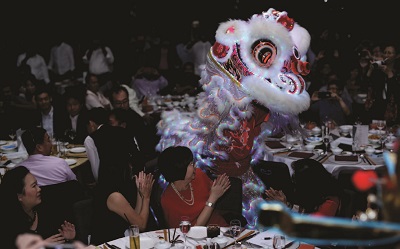 The celebration started with a lion dance performance; and we were mesmerized by the colourful
LED lights on the lions, which glowed splendidly in the dark ballroom.
This was followed by a welcome speech and toast from our Managing Director, Mr Hiroshi Ide.
Thereafter, the first batch of lucky draw results was announced, followed by the presentation of Safety Awards.
Food was then served and everyone enjoyed the sumptuous dinner.
The eventful party proceeded with games, and performances such as Face-Changing Showtime, and Echo and Bounce.
More prizes were given out to lucky draw winners; and the best dressed male and female were awarded with $500 each.