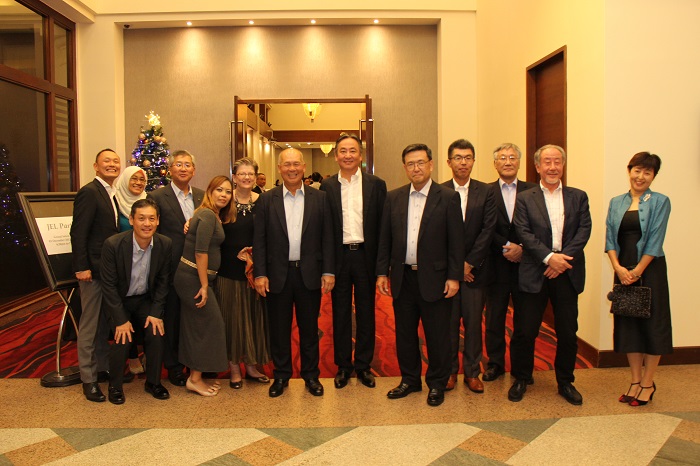 On 3 December 2015, JEL hosted a dinner to mark its 10th anniversary at the Sentosa Golf Club. The celebration was timely, as the company had just achieved yet another year of
record-breaking sales and profits.
In 2005, IHI Corporation acquired majority ownership of JEL. The few years preceding the takeover were the most turbulent in JEL's history. IHI's decision breathed new life into the company and ever since, the company has grown from strength to strength. The event was attended by some 200 JEL staff and guests, including representatives from JEL's subsidiaries in Malaysia, Thailand, Indonesia, etc. We were honoured to have Mr Domoto, Managing Executive Officer and President of IHI's Energy & Plant Operations, to grace the occasion.
In his speech, Mr Domoto congratulated JEL for its remarkable performance in the past decade and thanked JEL's management and staff who have made this possible. He ended his speech by presenting a letter of appreciation and a special gift from Mr Saito—President of IHI Corporation—to JEL's Chairman, Mr Bob Tan, and our Director, Mr Andrew Lim. The dinner and drinks that followed were fabulous. A myriad selection of seafood, Japanese food and local delights lined the tables, and free flow of wine made for a perfect end to the night.